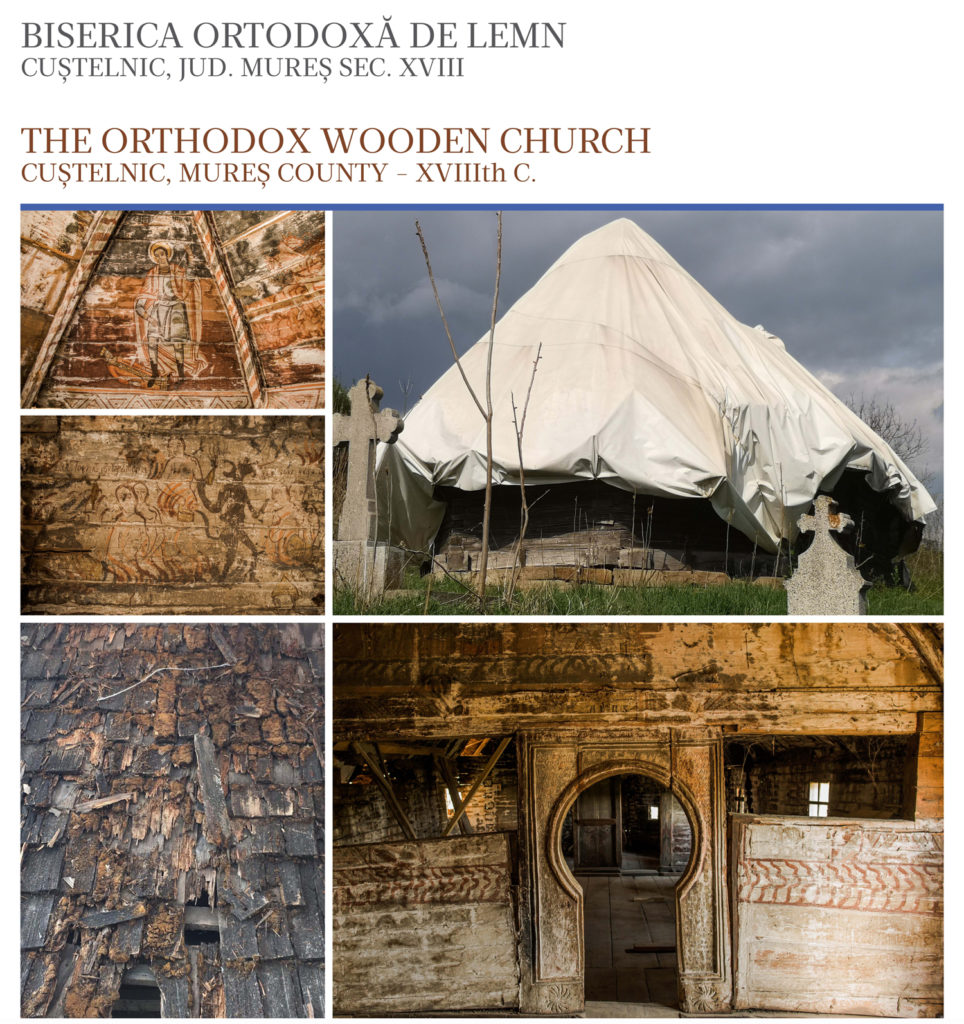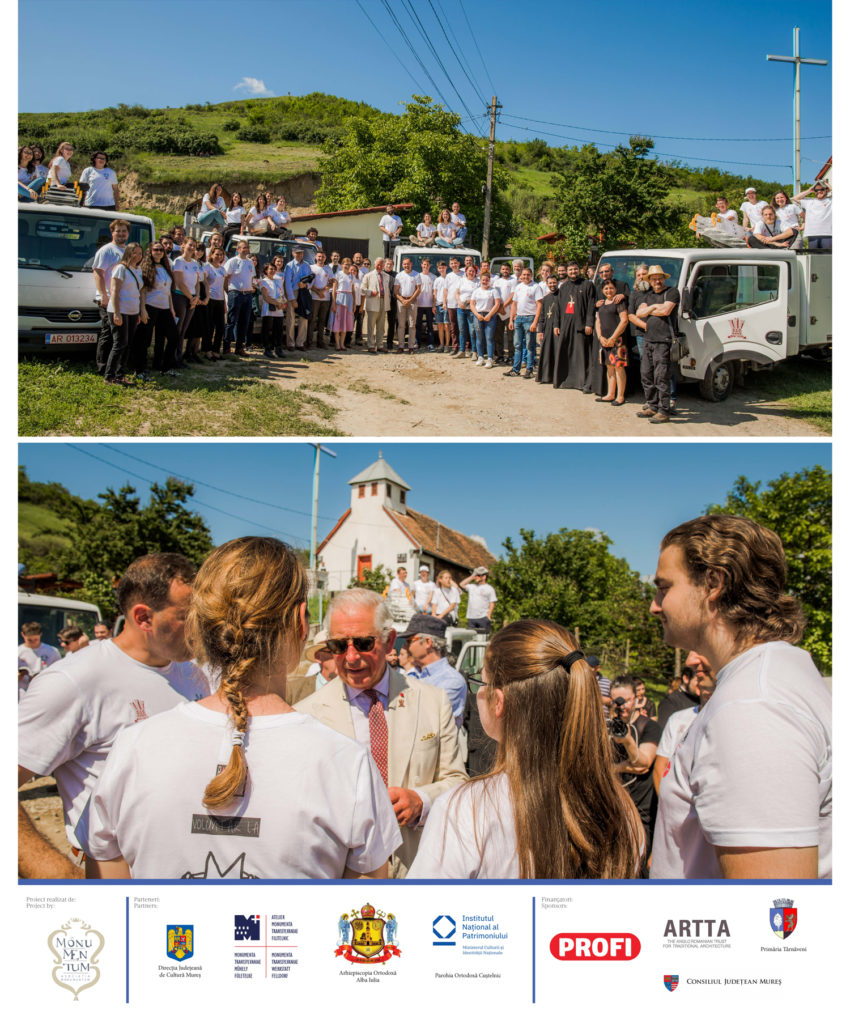 GENERAL PRESENTATION
The wooden church dedicated to St. Nicholas is part of a smaller group of monuments located in the plains of Transylvania. It is included on the list of historical monuments issued in 2004 under the code MS-II-m-A-15647 and dated in 1780.
The dating of the construction or the way in which it was built also raises the issue of its origin. According to tradition, the church was erected in 1751 with materials from the previous church located on a different hillside and mentioned by Micu Klein in the 1733 legal text and from another church coming from the Deda region and brought with rafts via the Ogra. The church is part of a more particular planimetric category that's significant both due to its distant origins and as a unit within the Romanian space, with a ship-like blueprint, i.e. a rectangular ship with a polygonal apse unhooked on five sides to the east and the narthex to the west closed on three sides, without any unhooking while the entrance is placed on the southern side.
THE STATE BEFORE THE INTERVENTION
Upon the initial assessment of the intervention it was discovered that the roof degradation had accelerated lately; presently there are water infiltrations that endanger the roof structure and the mural painting. The laths are undersized and largely affected by rottenness. The existing lightning rod is degraded and no longer functional.
SAFETY INTERVENTION PROPOSAL
It was suggested to make the church safe again by repairing its roof and certain elements thereof and replacing the horizontal beams affected by
rottenness according to the biological expertise.
ACCOMPLISHED INTERVENTIONS
The object of the intervention consisted in the gradual dismantling of the shingle roof and the mounting of a new one made from the same material that was previously subject to a hydrophobic, antiseptic and antifungal treatment while observing the placement, size and technique used for the building of the previous roof and also replacing the roof elements and the horizontal beams with the help of volunteers and craftsmen. The painting from the intervention areas was secured with the help of experts and a new lightning rod was installed.