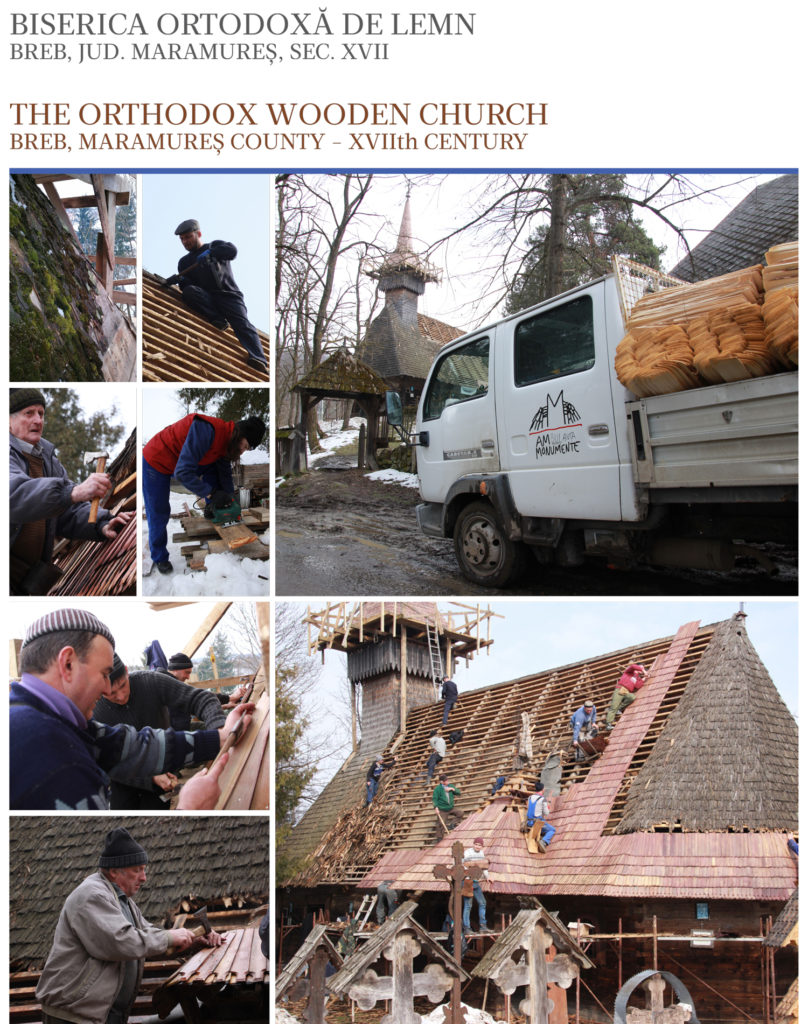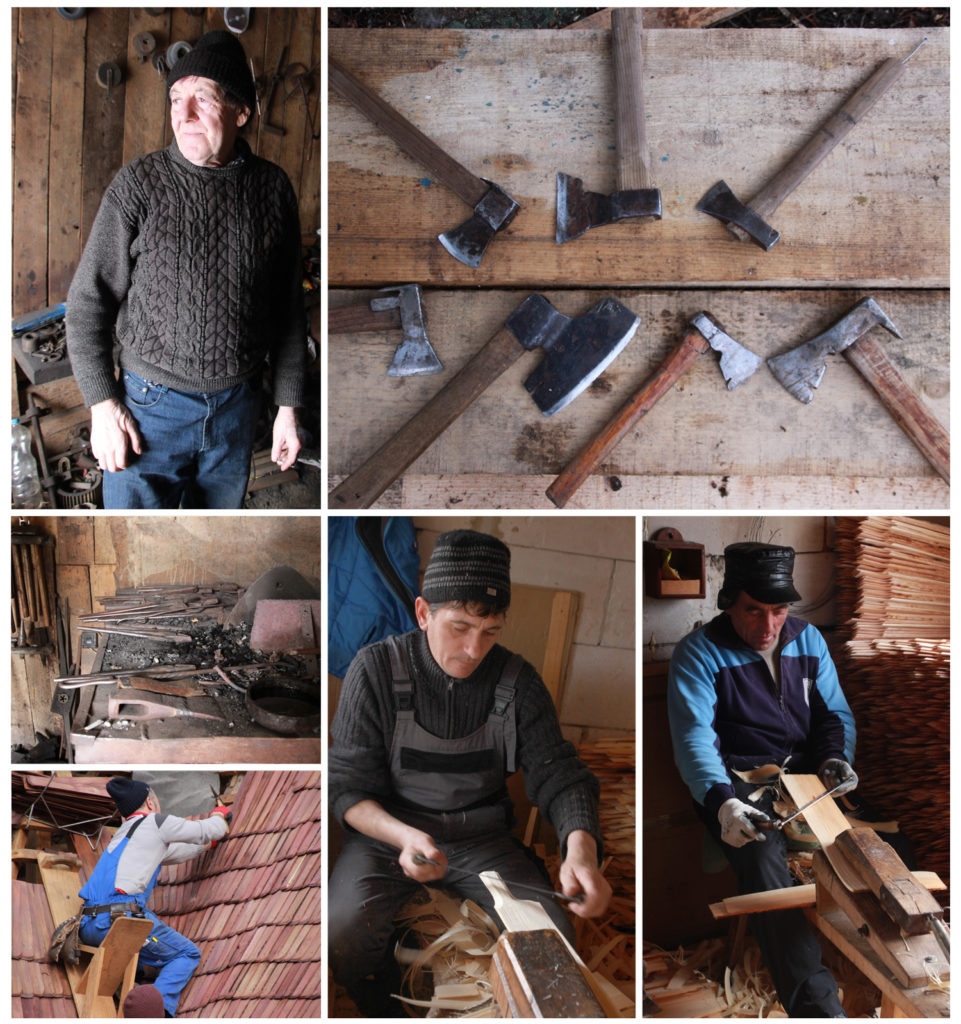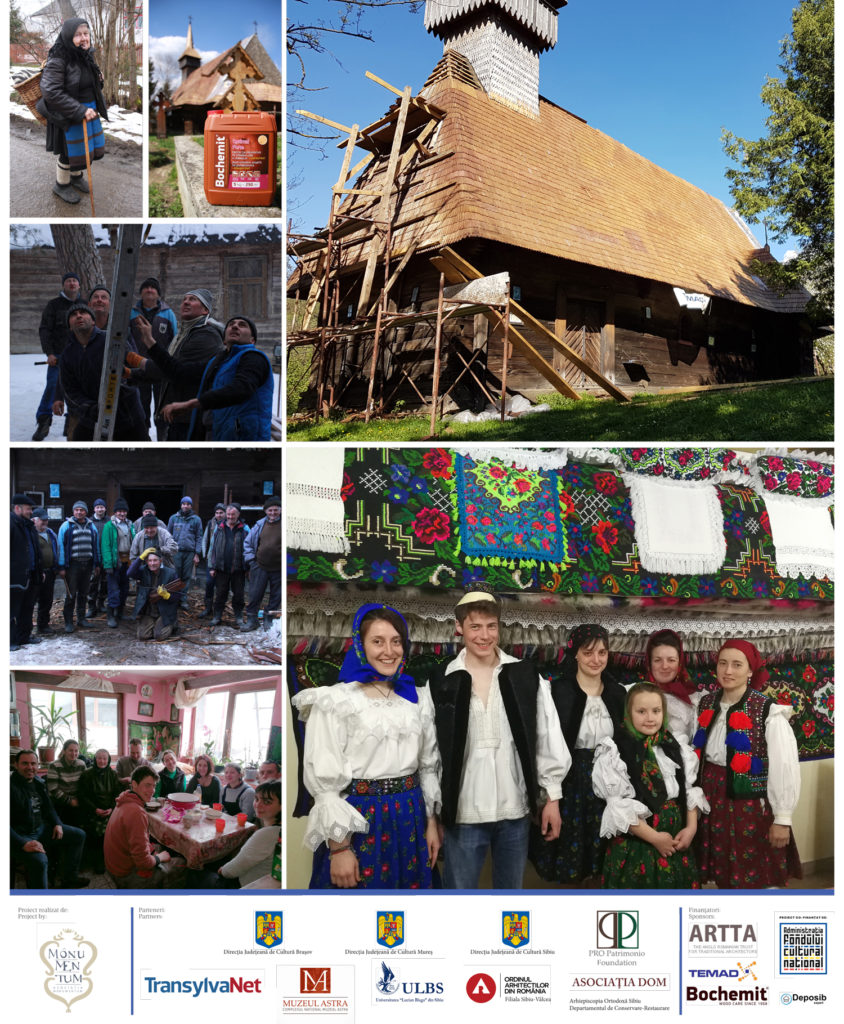 GENERAL PRESENTATION
The wood church in Breb is known as one of the most representative old religious buildings in Maramureş. According to the dendrochronological
analyses, the church was built from cut wood in the winter 1621/1622. The old core, containing the naos and the narthex, is continued to the east with two square apses and a polygonal altar, all dated in the 19th c. The painting of the church, only partially preserved, can probably be dated in the 17th c.
THE STATE BEFORE THE INTERVENTION
At the preliminary evaluation of the necessary works we concluded that the laths and rafters was relatively good. However, the covering was consistently degraded, thus allowing water infiltrations endangering the roof structure, the painting and the inventory of the church.
SAFETY INTERVENTION PROPOSAL
The evaluation of the building conservation was followed by the proposal to replace the degraded roof covering with a new one, made from the same
material as the previous (wood shingles), previously treated against weather and biological attacks with a solution containing copper sulphate.
ACCOMPLISHED INTERVENTIONS
The intervention started, as usual, with documenting the existing covering system. Afterwards, the old covering was dismantled and replaced with
a new one, by respecting the disposition, dimensions and manufacturing techniques of the old material, also treated accordingly to the proposal. The
works were possible thanks to the support offered by His Royal Highness The Prince of Wales, by the local parish, by Ocna-Şugatag City Hall and by
Petru Tiran (shingle producer). The accommodation and the meals for the volunteers were offered by the local community in Breb. No less than 45 men
(both young and old) from the locality, among which the priest Marian Pop, participated to the assemblage of the new shingle on the roof. S.C. TEMAD
CO SRL from Brașov offered the work equipment, while the wood treatment solution was provided by Bochemit (producer) and Deposib Expert from
Sibiu (dealer).