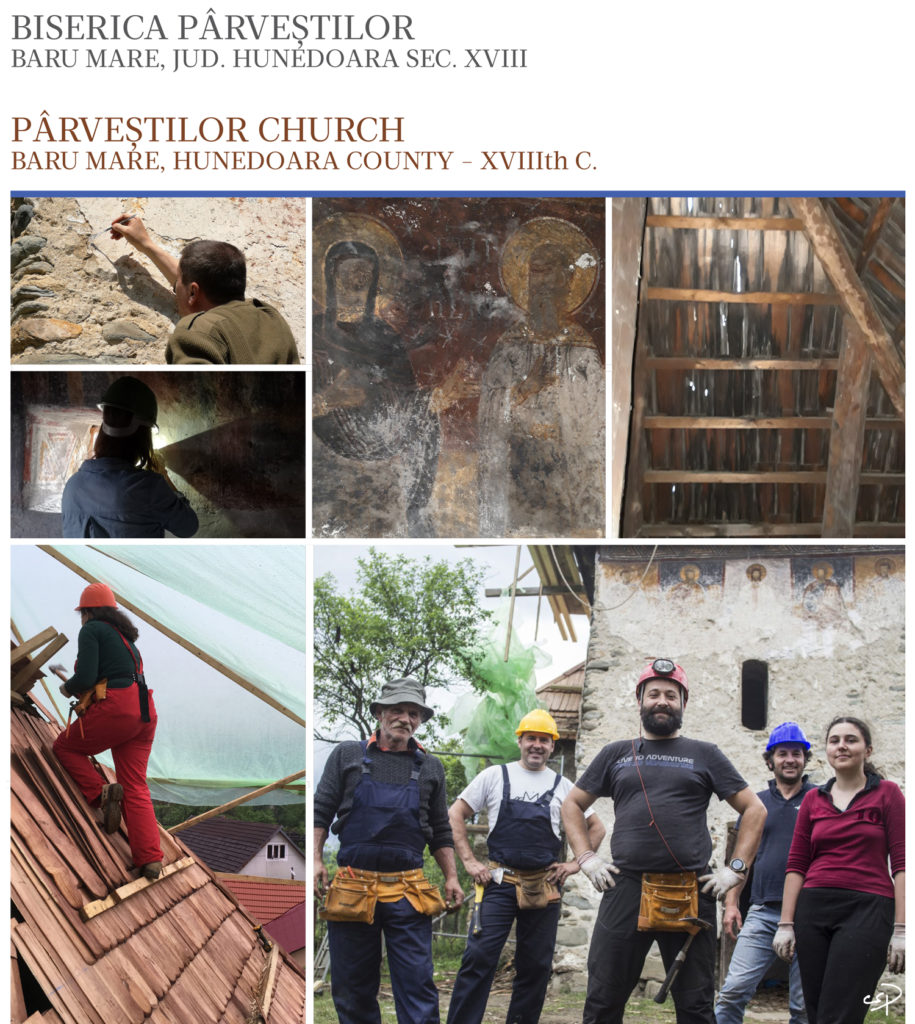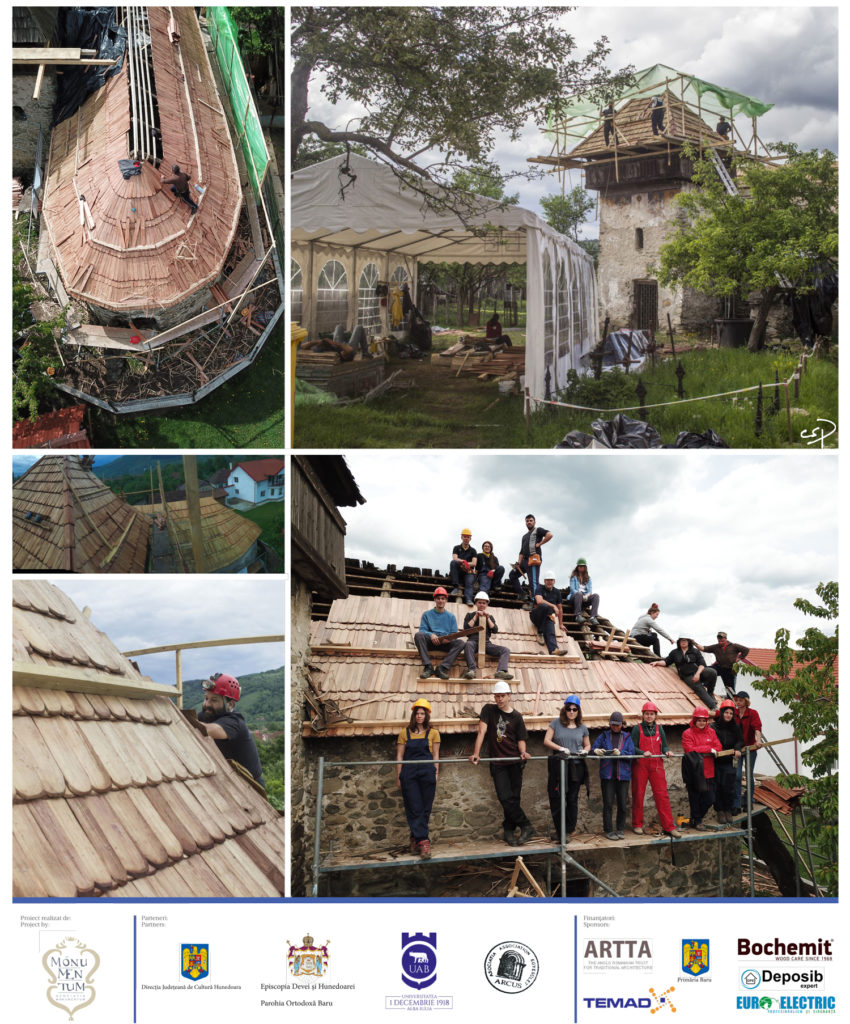 GENERAL PRESENTATION
The Pârveștilor Church is an extremely valuable witness of religious and cultural history since the 1700s to the present day. After having been a place of worship for a single family, then for the local people (united and divided), the place started being used by the orthodox (1948). For a couple of years now, the monument abandoned by the community is subject to vandalism and to the elements of nature.
THE STATE BEFORE THE INTERVENTION
Upon the preliminary assessment of the works it was discovered that the roof had suffered accelerated degradation in the recent years due to the infiltrated water which endangered the roof structure and the mural painting.
SAFETY INTERVENTION PROPOSAL
It was suggested to make the church safe by rebuilding the roof (replacing the sub-dimensioned and mould-affected laths with new ones and replacing the shingle). We also suggested provisional and preventive measures for the conservation of the mural paintings.
ACCOMPLISHED INTERVENTIONS
The object of the intervention consisted in the gradual removal of the shingle roofing and the assembling of a new roofing made from the same material, while respecting the arrangement, dimension and technique used for the previous one with the help of volunteers and craftsmen. First it was prepared everything for injection and the painting prop was fixed through edging and it was consolidated the exterior painting with Japanese tissue to avoid any damage during the works to the roof. The old and malfunctioning lightning rod was replaced by a new one.