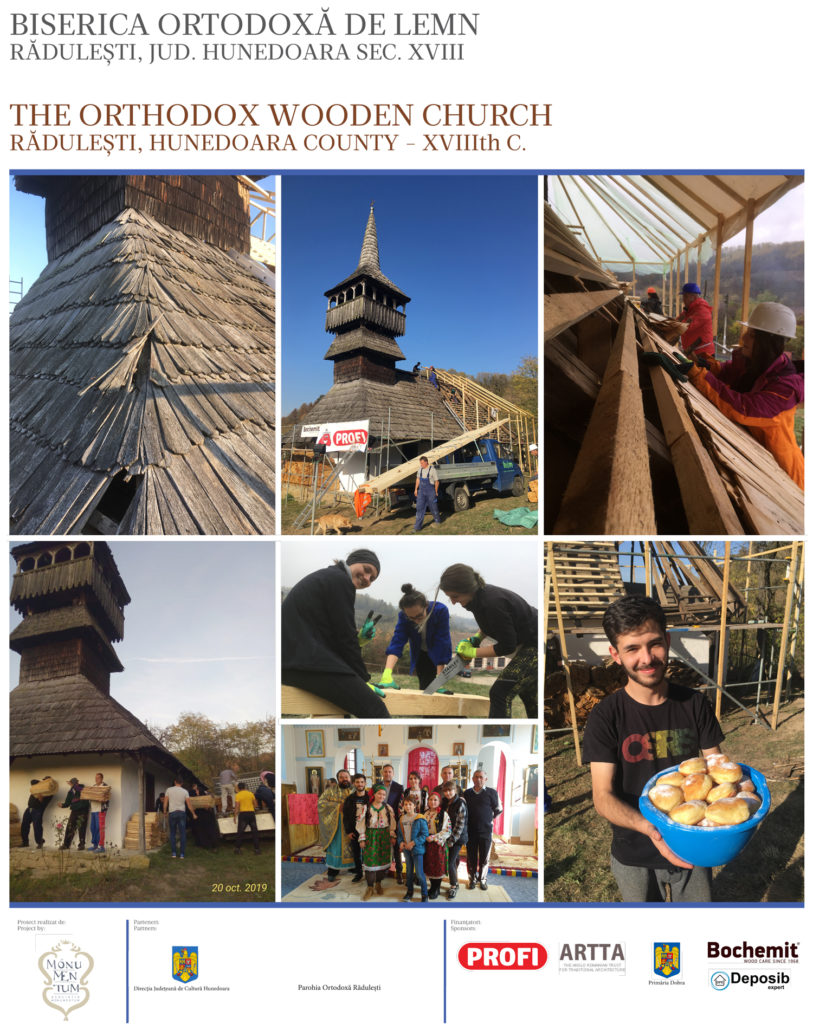 GENERAL PRESENTATION
There is no exact knowledge of the moment when the church was built; in 1733 the village of Rădulești was registered with a parochial church and that is why the List of Historical Monuments marks the year of 1733 as that of its construction. Nevertheless, the local tradition also notes that the place had been built in 1747. A recent history of the parish notes another local tradition stating that this church had been built on its current location in the year of 1727 and moved here from a different place simultaneously with the centre of the village. Towards the end of the 18th century, the church was subject to some important changes.
THE STATE BEFORE THE INTERVENTION
Recently, the roof has suffered an accelerated degradation and there were water infiltrations which endangered the roof structure and the mural
painting. The laths were undersized and largely affected by rottenness. The existing lightning rod was degraded and no longer functional.
SAFETY INTERVENTION PROPOSAL
It was suggested to secure the church by rebuilding its roof. The shingle will be 40 cm long and 8-12 cm wide. The existing degraded laths will be
replaced with adequate ones sized 4×6 cm.
ACCOMPLISHED INTERVENTIONS
The actual intervention consisted in the demolition and mounting of a new shingle roof while respecting the disposition, size and manufacturing
technique of the previous one and mounting a new, functional lightning rod.