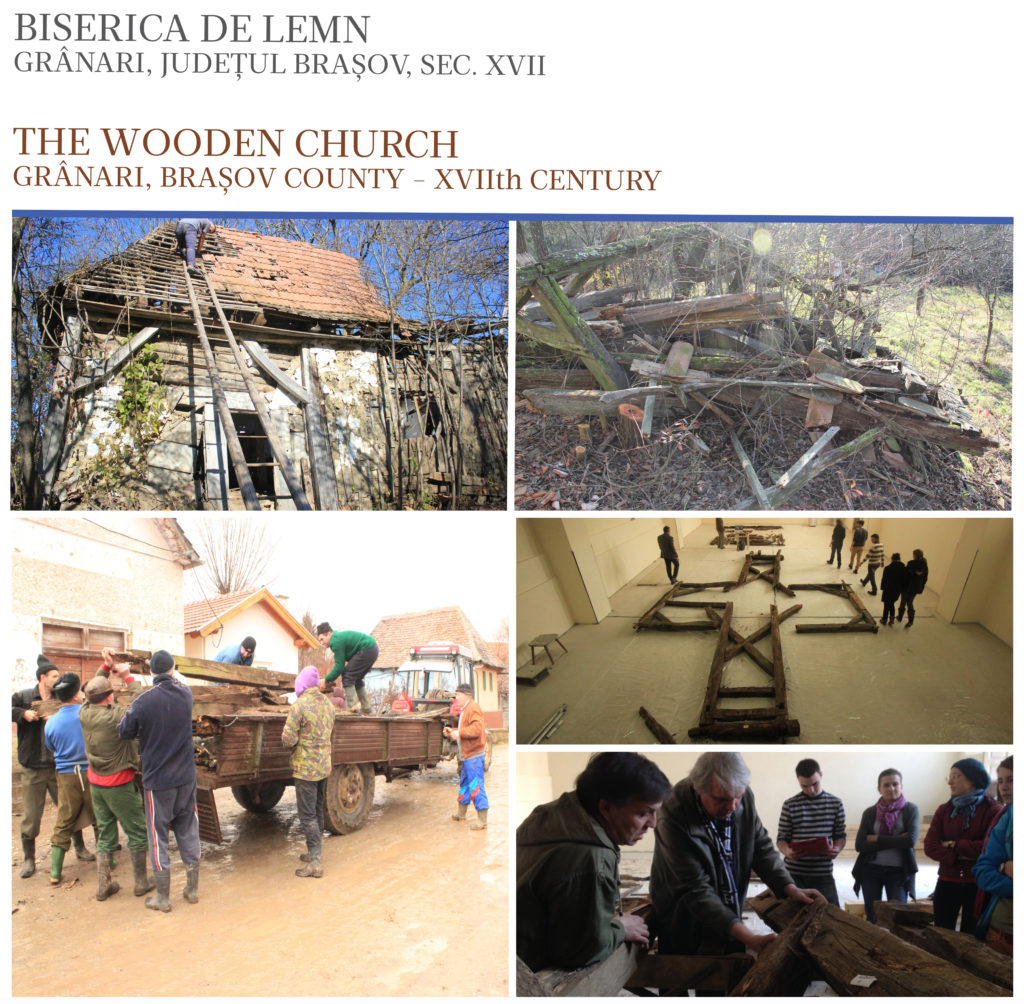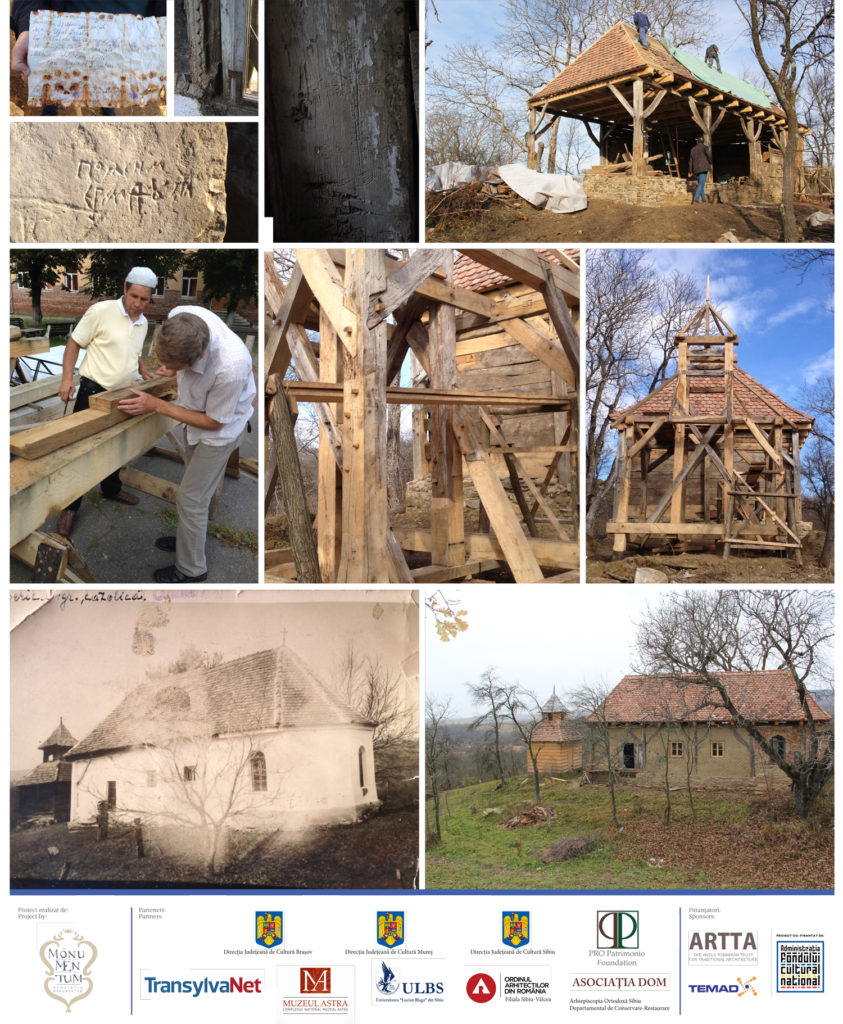 GENERAL PRESENTATION
The Church from Grânari under the patronage of the "All Pious Paraschiva" is a religious monument representative for the South of Transylvania and
is one of the last wooden churches that survives in the Olt region.
The church is dated back to 1695, but over time suffered numerous alterations to its original form. Certain original elements were kept but rearranged in a new way.
The current state in which the Greek Catholic (at present Orthodox) church from Grânari is now, dates back to 1716. In 1867 the church was described
as being constructed from wood with a stone altar. The chancel table was made from wood.
Source: wikipedia.org
THE STATE BEFORE THE INTERVENTION
The church and the bell-tower are in an advanced state of breakdown. 20 years ago, the bell-tower collapsed and the remaining elements are now
impacted by decay and humidity.
SAFETY INTERVENTION PROPOSAL
It is proposed, the consolidation and rebuild of the church foundation, of the collapsed roof and of the bell-tower.
ACCOMPLISHED INTERVENTIONS
In October, the Monumentum Association undertook the first emergency intervention after noticing that, in the near future, the roof was at risk of
completely collapsing, endangering the entire structure of the church. A survey was conducted after which the roof was taken down and a new,
provisional, one was built in its place, sheltering the construction until the actual reconstruction operations started. The protection tarps were made available by the "Pro Patrimonio" Foundation and the Târnăvița Parish.
The bell-tower was restored in partnership with the Ion Mincu University of Architecture and Urbanism – Faculty of Architectural Conservation
and Restoration from Sibiu, with the help of the students coordinated by Prof. Liviu Gligor. The elements partaking to the former bell-tower were
transported and sheltered in a room made available by the faculty. The students took it upon themselves to clean and highlight the component parts
of the bell-tower and for completing the restoration project. In the following stage, with the help of a carpenter, the new necessary elements were
constructed to replace the degraded or missing pieces. As such the students had the opportunity to put into practice their theoretical knowledge.
The restoration works are financed by SC Carpatica Asig SA from Sibiu, the GLOBAL HERITAGE FOUND and the ANGLO ROMANIAN TRUST FOR TRADITIONAL ARCHITECTURE. Special thanks for the support and involvement to Lect. Dr. Ioan Ovidiu Abrudan.