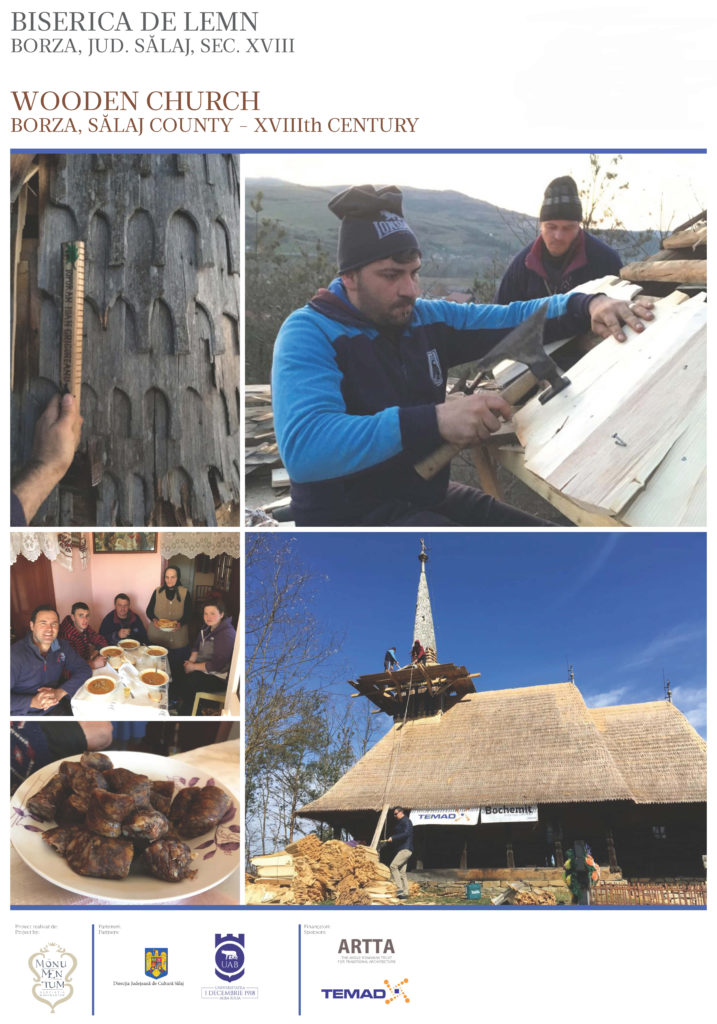 GENERAL PRESENTATION
The wooden church from Borza, county of Sălaj dates from the year 1758. This was the first of the works made by the church builder Breaz Ion from Gilău.
THE STATE BEFORE THE INTERVENTION
The main objective was to support the local community to complete the works which were already started. The structure of the laths and the roofing
were in an advanced state of degradation and needed an emergency intervention to make them safe.
SAFETY INTERVENTION PROPOSAL
The purpose of the intervention was to remove the damaged shingle roof from the tower and install a new roof from the same material in line with the
arrangement, dimension and manufacturing technique of the local practice.
ACCOMPLISHED INTERVENTIONS
During the intervention the tower roof shingles and the damaged laths were replaced. For the first row of the tower eaves and the first row of the second
slope of the roof, the shingles were installed in a triple layer.