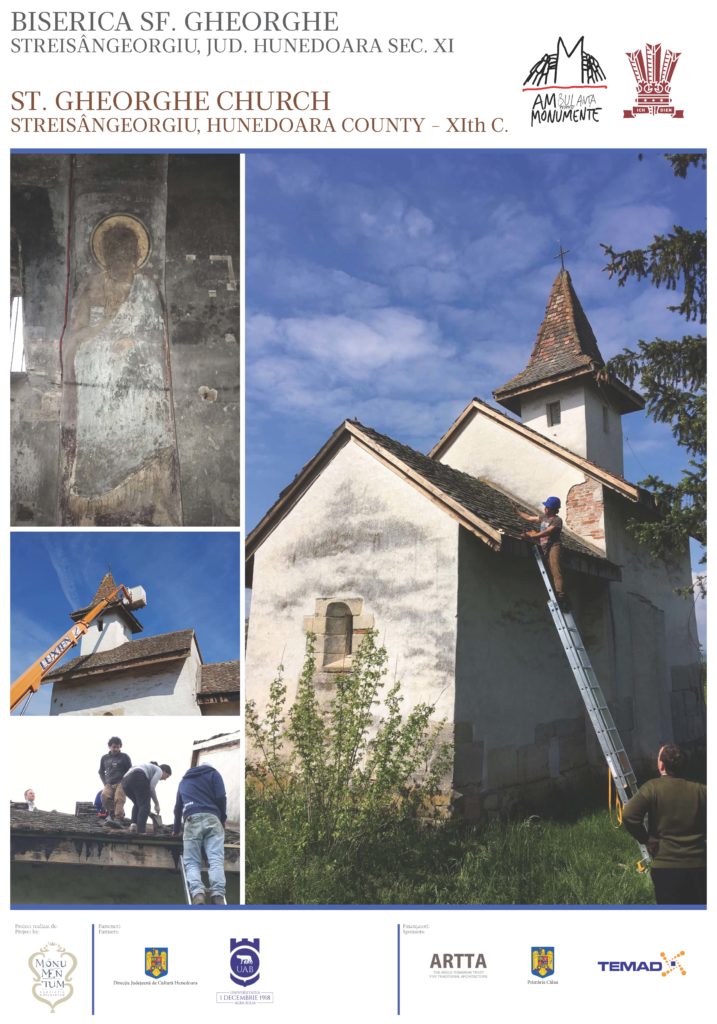 GENERAL PRESENTATION
The St. George Church from Streisângeorgiu is an orthodox church built in the Roman style between 1313 and 1314 on the seat of a wooden church that
dated from 1130-1140. The building is one of the oldest medieval buildings from Transylvania that is still functional to the present day.
THE STATE BEFORE THE INTERVENTION
Following the investigation, it was discovered that there are sections of the roofing where the tiles and the laths were damaged, which led to the
infiltration of water, thus endangering the roof structure.
SAFETY INTERVENTION PROPOSAL
The purpose of the intervention was the sealing of the roofing through the local replacement of the tiles and of the degraded laths and of the missing ones.
ACCOMPLISHED INTERVENTIONS
The damaged tiles were replaced with similar items manufactured at the kiln inaugurated in 2015 by His Royal Highness Prince of Wales. All tiles were
preserved as the ridges and the laths were in a very good condition.